Cheshire's Lights of Hope Announces Scholarship Recipients
CHESHIRE, Conn. (June *, 2020) – Cheshire's Lights of Hope has selected Cheshire High School graduates Christine Anthony and Reginald "RJ" Streeter as the organization's 2020 scholarship recipients, awarding each $2,000 in recognition of extraordinary community service and volunteerism. Recipients were announced on April 30.
This is the 12th year Cheshire's Lights of Hope has awarded scholarships to graduating seniors who best exemplify the organization's mission and vision. The Scholarship Committee considers the amount of and type of volunteer work performed, focusing on community service within the town of Cheshire; the number of years of service; and the impact of applicant's service in the Cheshire community and beyond. It is not necessary to have participated in the Cheshire's Lights of Hope Annual Luminary Event to apply.
"We continue to remain impressed by the dedication and compassion shown by these high school students who are active members of our community and beyond," said Don Walsh, president of Cheshire's Lights of Hope. "Christine and R.J. have made a difference in our community and started on a road to success that we know will help them overcome life's challenges. They exemplify our mission to help each other through acts of kindness and we look forward to their continued success in their college careers and beyond."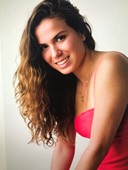 Christine Anthony has dedicated hundreds of hours as a volunteer and leader to the Cheshire High School Best Buddies and Best Buddies of CT. She is also a Unified Sports Leader; Member of the CHS Leadership Council; Peer Health Advocate; Participated in Love Tennis Clinic and served as a Peer Buddy.
Christine mentored elementary students on inclusion and doing acts of kindness during their lunch period. In her application Christine shared how one of her goals is to promote friendship, leadership, and inclusion between those with intellectual and developmental disabilities and those without disabilities.
Christine will study marketing at Fairfield University's Dolan School of Business.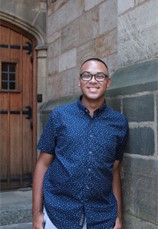 RJ Streeter has supported several organizations and selflessly volunteered a significant number of volunteer hours and his time to a number of organizations including Yale-New Haven Hospital, Elim Park, Relay for Life, The Leukemia & Lymphoma Society, St. Bridget's School Summer Camp and Best Buddies at Cheshire High School. RJ served as Student Representative for the Cheshire Education Foundation and a Co-Student Representative to the Cheshire Board of Education. In his application, RJ noted he wants to impact the lives of others and be an agent of change in the world, helping others with compassion and care.
RJ will attend the University of Connecticut at Storrs in the fall and will study physiology and neurobiology on a pre-med track.
The Cheshire's Light of Hope Scholarship program is funded by the Cheshire's Lights of Hope Annual Luminary Event, which this year raised $70,000. The annual event has now raised more than $985,000.
The next Cheshire's Lights of Hope Luminary Event is scheduled for Saturday, November 14, 2020.